CHOICE BUSINESS COLLEGE
Where Knowledge is Power
At Choice Business College(CBC), we believe that knowledge is power and that the key to developing a person's internal strength is through education and a passion for success. That is why every student at Choice Business College can be assured that they  will receive the best value education with an emphasis on student support and developing each students potential for long term success.
All CBC campus locations are equipped with computers, library resources, internet, TV and a quiet study area.
Our top notch programs are tailored to students from a wide variety of backgrounds and cultures where our trainers pride themselves on helping each student achieve their goals. Choice Business College provides a nurturing training and educational environment built from the belief that all students have great potential for successful careers where student success is our passion.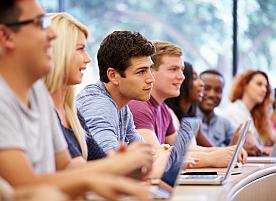 OUR VALUES
Provide the highest level of education at an affordable price
Provide state of the art facilities
Maintain effective student counselling
Hire trainers who are on the top of their field
Foster professionalism and commitment to excellence
OUR MISSION
Our mission is simple- to skill people with the required knowledge and experience needed so they are ready for whatever the future may hold.
Contact Us
Choice Business College head office and campus are centrally located in the heart of Southport on the Gold Coast. Just north of Surfers Paradise, it is one of the major business centres of the Gold Coast and close to the dazzling Broadwater and the Southport Spit.
Choice Business College Sydney Campus is conveniently located in Parramatta, 23 km west of Sydney CBD. With easy access to public transport, accommodation, restaurants, shops and parks, this exciting area provides a wealth of activities for students to enjoy while studying at Choice Business College.
Our Melbourne Campus is right in the midst of the Melbourne CBD and is surrounded with cultural attractions, abundant public transport, accommodation, gardens, restaurants and nightlife.
Gold Coast Campus
Shop G104/ G105 Australia Fair Shopping Centre
Southport
Queensland 4215
Phone: (07) 5532 3212
Timings: Monday to Friday 09:00 AM to 05:30 PM
Melbourne Campus
Address:
Level 6, 341 Queen Street
Melbourne, VIC 3000
Phone: (03) 9670 0656
Timings: Monday to Friday 09:00 AM to 05:30 PM
Sydney Campus
Address:
Level 5, Suite 2 / 460 Church
Street Parramatta NSW 2150
Phone: (02) 9630 6999
Timings: Monday to Saturday 09:00 AM to 09:00 PM